Jumping bail is not the most common issue, but is very serious. Jumping bail, or failing to appear for a court hearing after posting bail with the intention of avoiding prosecution, sentencing or going to jail is associated with having some very serious consequences. Not many people jump bail, because the chances of getting caught are very high. However, if you are considering jumping bail, there are a few things that you should know.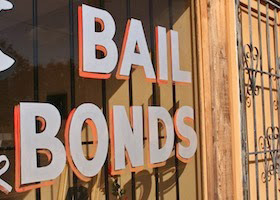 You have to appear in court, no matter how serious your charge is, whether it be a misdemeanor or a felony. The hearing is set so that the judge can determine how severe your crimes are and they need to consider what previous charges you have. In this hearing the judge will also decide what your bail will be and whether or not it should be raised, lowered, etc. After this hearing, you will be released until your next scheduled court appearance.
What Happens If You Do Not Appear
Posting bail and being released is a privilege that the court systems offer to keep you from sitting in jail throughout the entire legal process. If you do not appear in court, this privilege will be taken away from you. A judge will issue a "bench warrant" and your arrest will be ordered immediately.
Law enforcement officers may actively seek you out, if you have failed to appear at your scheduled court date. If they do not, you can and will be arrested and taken into custody if you are pulled over or stopped by a police officer for any other infraction. Besides having your bail privilege revoked, the courts will keep the money that you gave them for bail.
If you used a bail bondsman to help post your bail, jumping bail is not just an issue for you, but is for them as well. If you do not appear in court, they are then responsible for making sure you are brought to the court. They will be given a timeline in which they have to get you back into the legal system. If they cannot find you, they will be responsible. This makes bail bondsmen incredibly motivated and they will do whatever they can to contact you. Bail bondsmen have been known to contact family, friends and coworkers of the person in question that has jumped bail. They may also go to your home or workplace in search of you. To avoid this embarrassment, it is better to not jump bail in the first place.
Fighting Failure To Appear Charges
In order for a court to issue the warrant for your arrest and revoke your bail, they must prove that you intentionally and knowingly avoided going to your scheduled court date. The courts are understanding that accidents do happen, and are likely to work with you if you are unable to attend due to a car accident, medical emergency, etc. and another court date can be set.
If you or someone that you know has jumped bail, or you have any questions regarding any criminal defense cases, please do not hesitate to call us at The Law Offices of Gregory R. Terra. We hope that you do not need our services, but are here to help you if you do. Our office can be reached at 512-635-4368.